Las Colcheras Quilt Guild
Celebrated 25 Years in 2013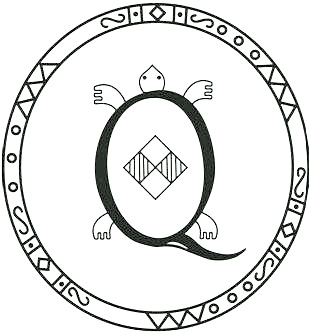 A small ad in the newspaper placed by Erica Webber Going brought 25 women together to talk about quilting. By the first of the year in 1988, the group was official, classes were scheduled and dues for six months were collected.
Today, there are about 170 members who partake in Quilting Bees, quilting classes, an extensive library, a biennial judged quilt show, and monthly meetings featuring nationally known speakers. The Barbara Nixon Memorial Charity Fund provides the resources for Community Service work.
In 2006, we adopted a Mimbres style logo designed by former member Jane Robertson; in 2014 the Zia rays were added for the Quilt Show logo.